Home
  Ashikuraji-village tour's diary.
2021年7月20日
A long time ago, only men could climb Mt. Tateyama and wished for [Buddhist paradise and heaven].
The woman just crossed Nuno-hashi (as red bridge you can see it on the photos.)
and wished same meaning as man climbed Mt.Tateyama.
Saturday, 3rd July was Ashikuraji-village tour, we walked around there to know the mountain worship in Mt.Tateyama.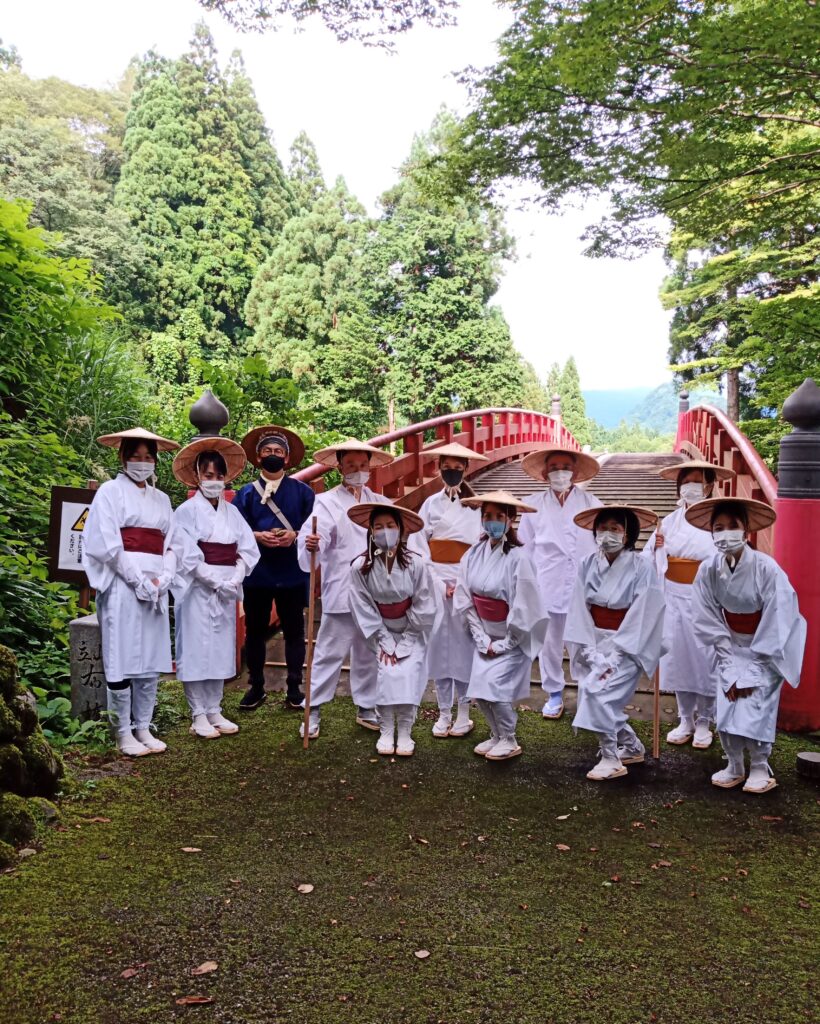 We changed  traditional white clothes for worship experience and took this photo in front of Nuno-hashi.
Everyone looks so great! Even they worn it very first time.
The 7 womans (included 2 foreigners living in Toyama) 2 men, and it was limited 10 people.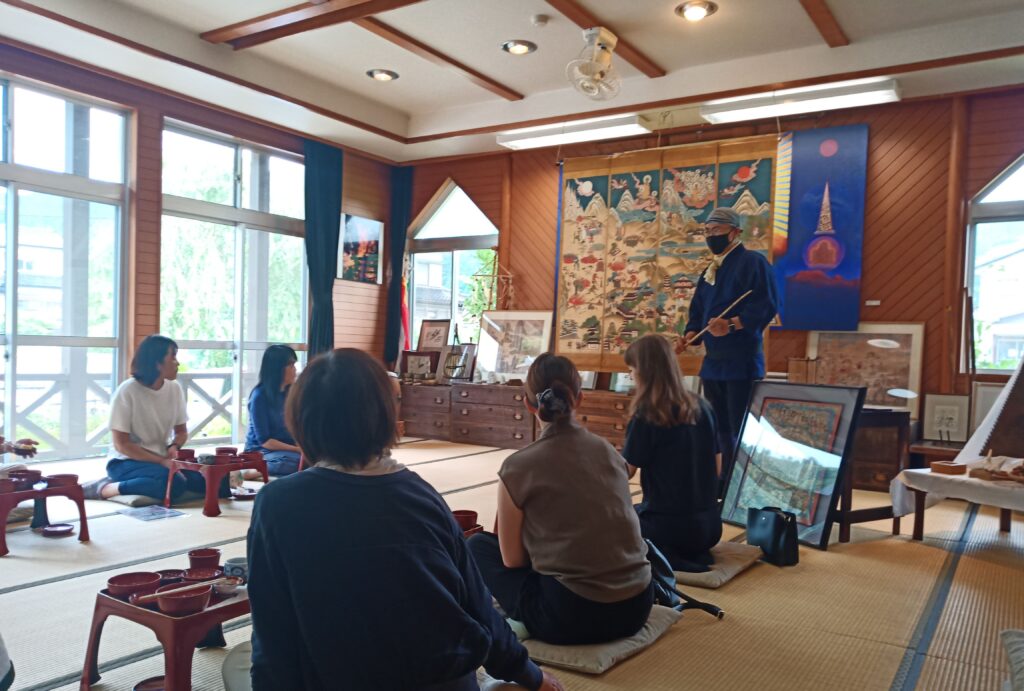 He always gave us a big smile, Today's Ashikuraji guide Mr.Minoru.
The tour started with lunch "Ashikuraji Gozen" while listening to the guide's talking.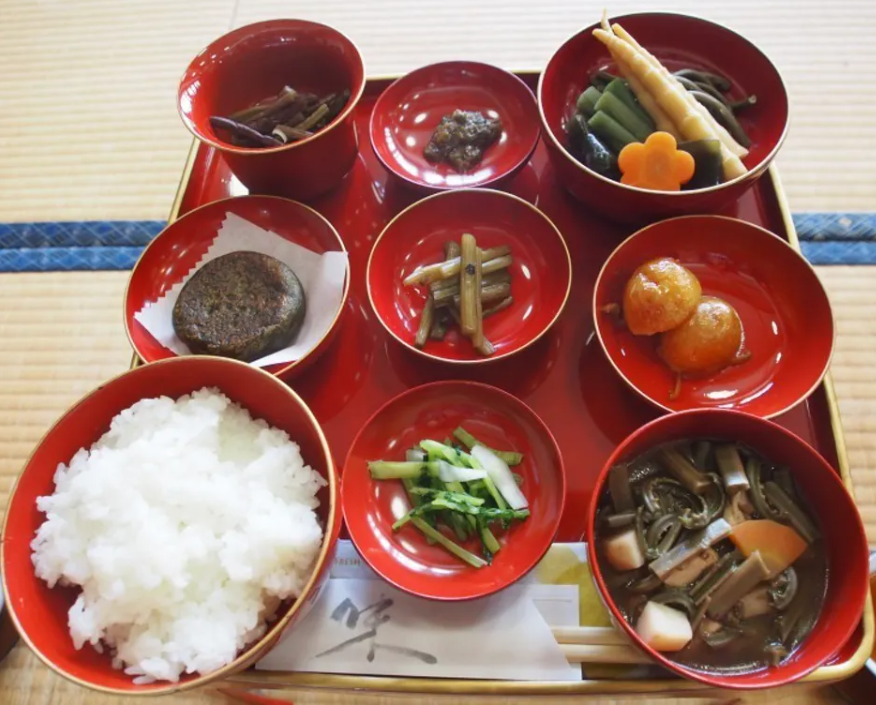 Look! many kinds of wild mountain plants were here.
The village people picked their hand one by one  in the mountain near here.
It reproduces dishes at "shukubo", they served to a people in the past.
What "Syukubo" is ..?
It's pilgrim's lodging in a temple".  It was ages ago..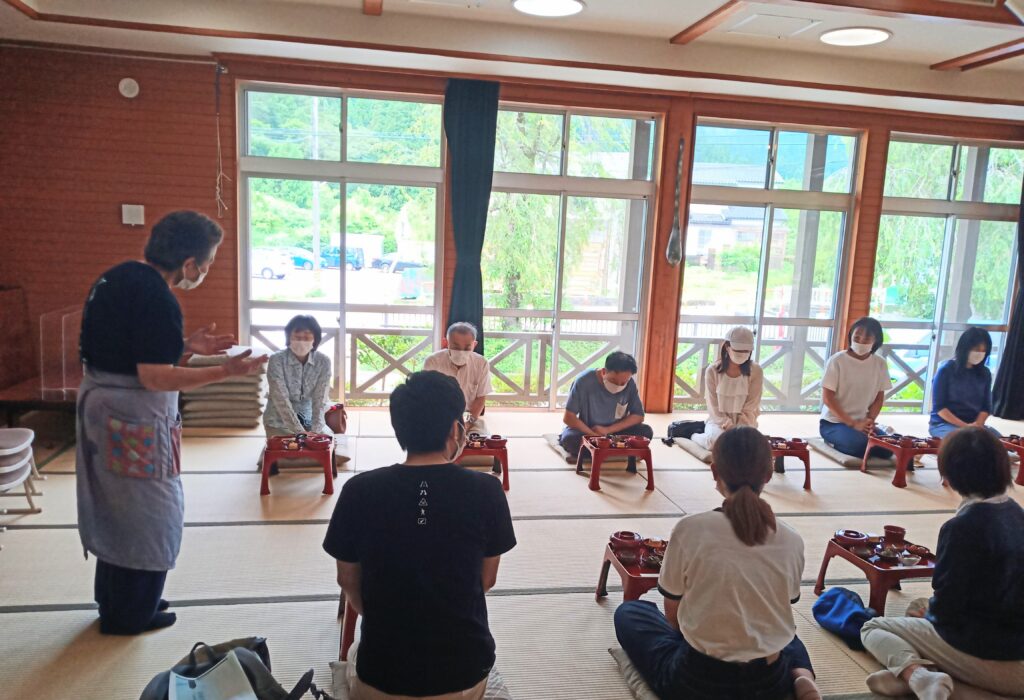 Ms.Teruyo, owner of  Mandara Restaurant,
She explained in detail what kind of wild plants they use.
Lots of love from the local mothers cooked it, that's why so delicious.
After that, changed the white clothes and headed to Ashikuraji Oyama Shrine.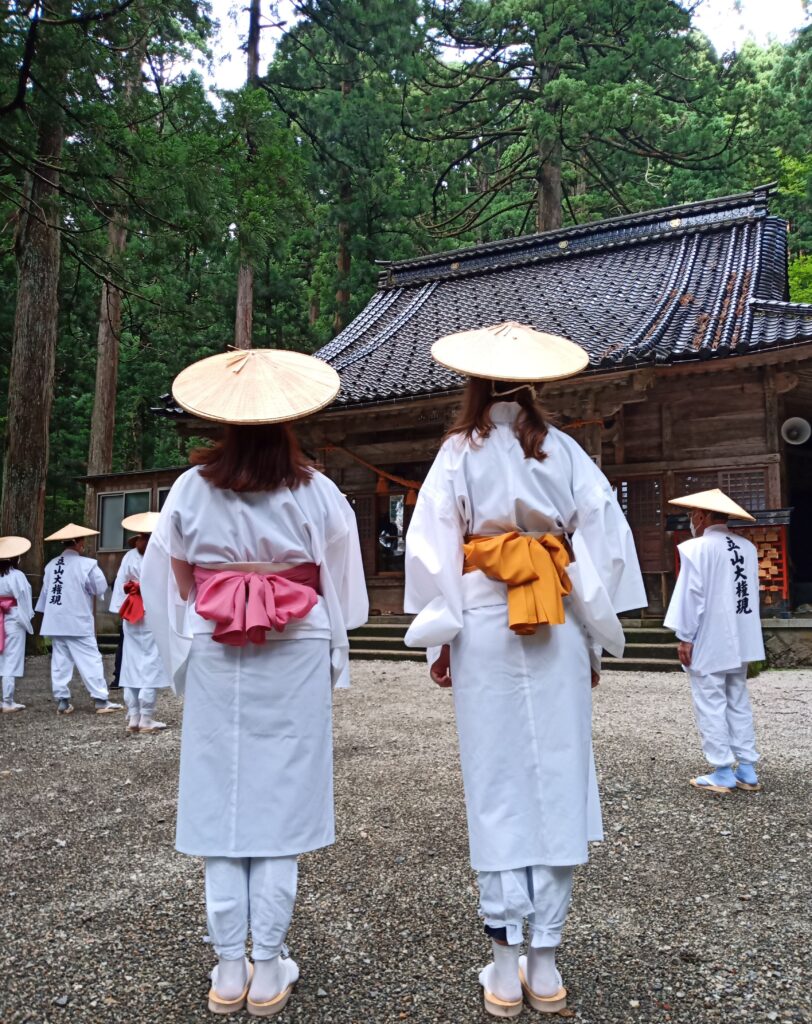 We got guests to choose various colors sashes,
They looked very pretty with the sashes when i saw them from the back.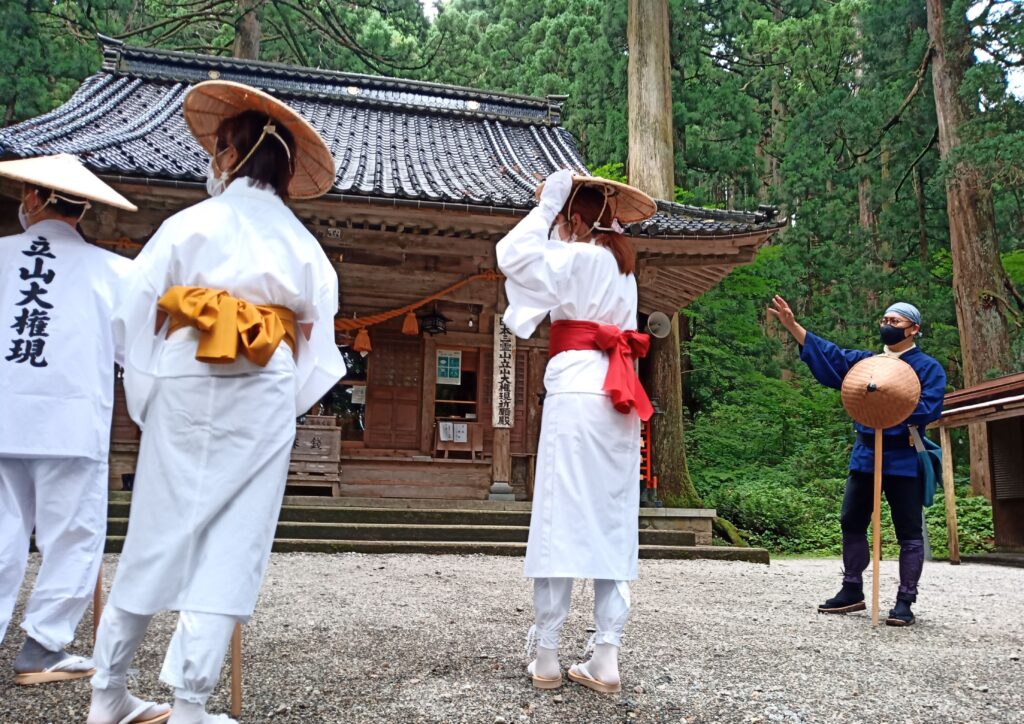 The stories we heard from today's guide Mr. Minoru, who was born and raised in Ashikuraji as the entrance of Tateyama.
I always feel excited because his real information can't get from a internet and books.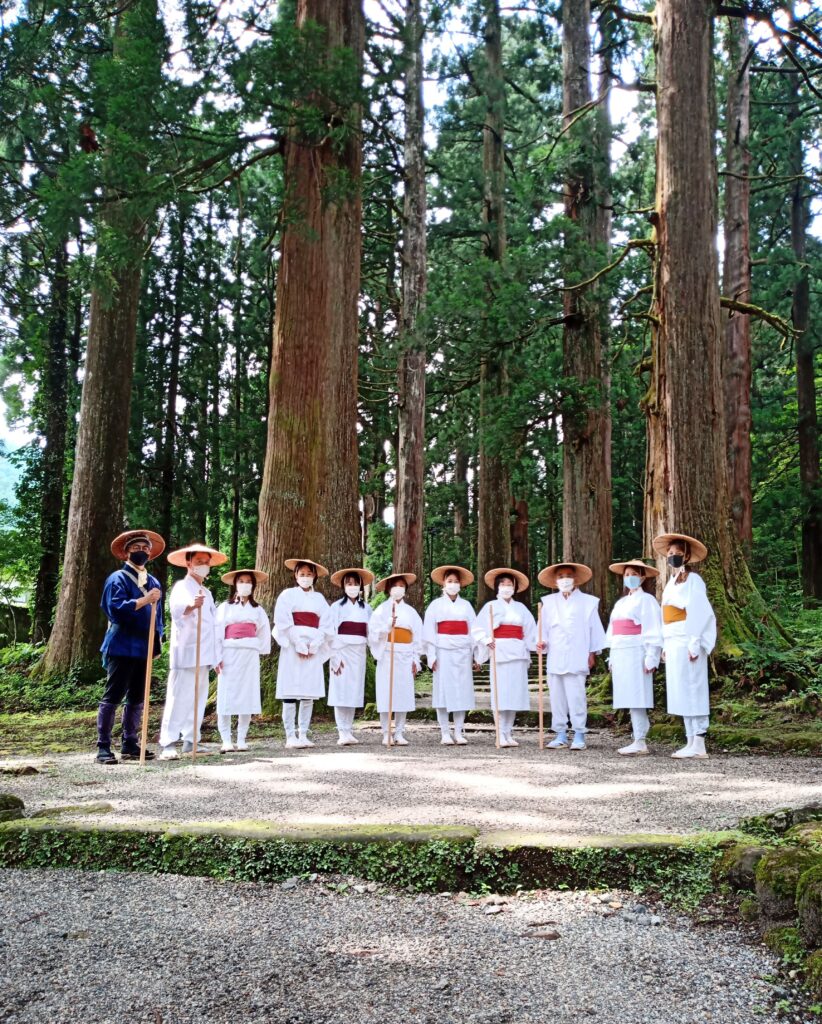 We took the photo in front of the big trees at Oyama Shrine.
The perfect photo, That's cool!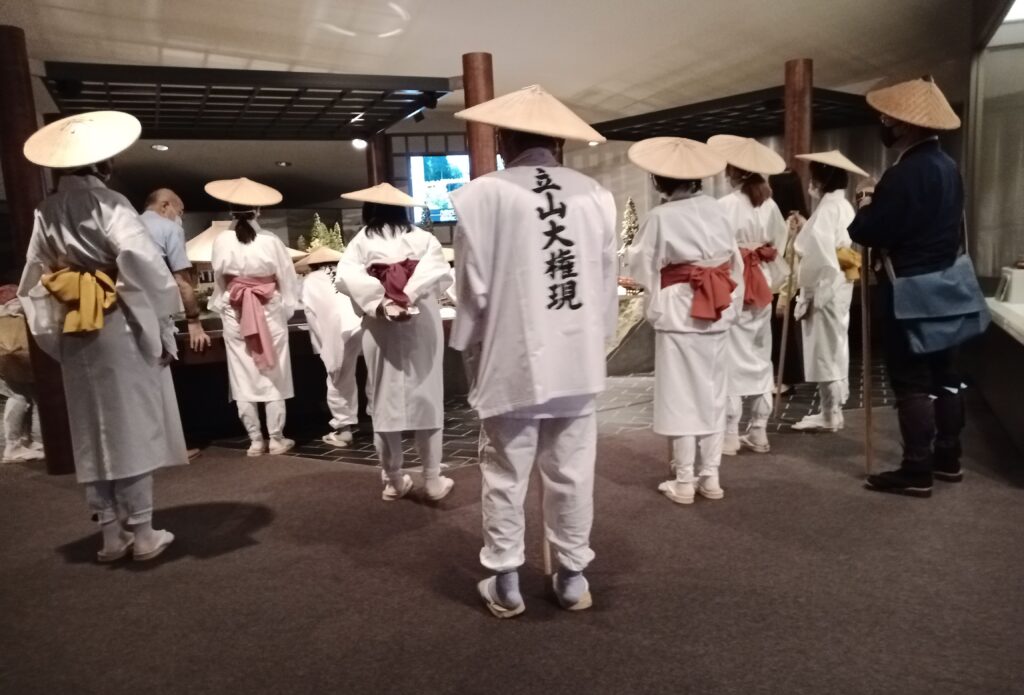 Next, we went to the Tateyama Museum.
The curator explained us about history of mountain worship.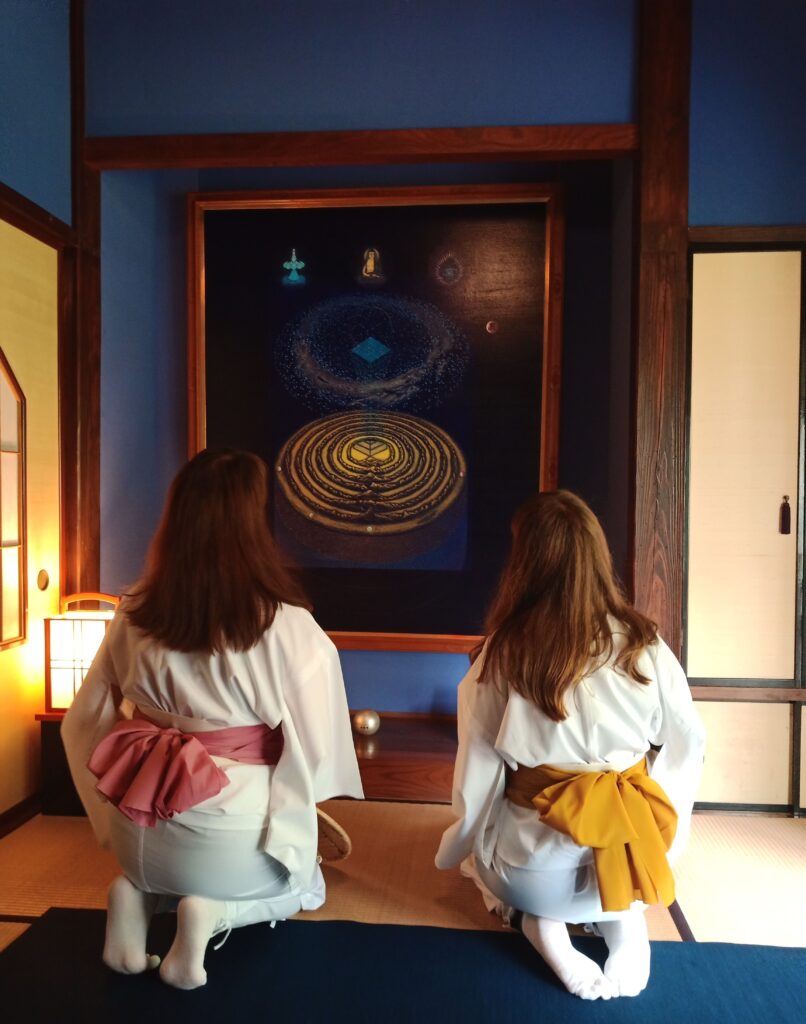 There were many shukubo (as pilgrim's lodging in a temple.) at that time, but this is the only one left right now.
The garden and the rooms were so beautiful, it took my breath away..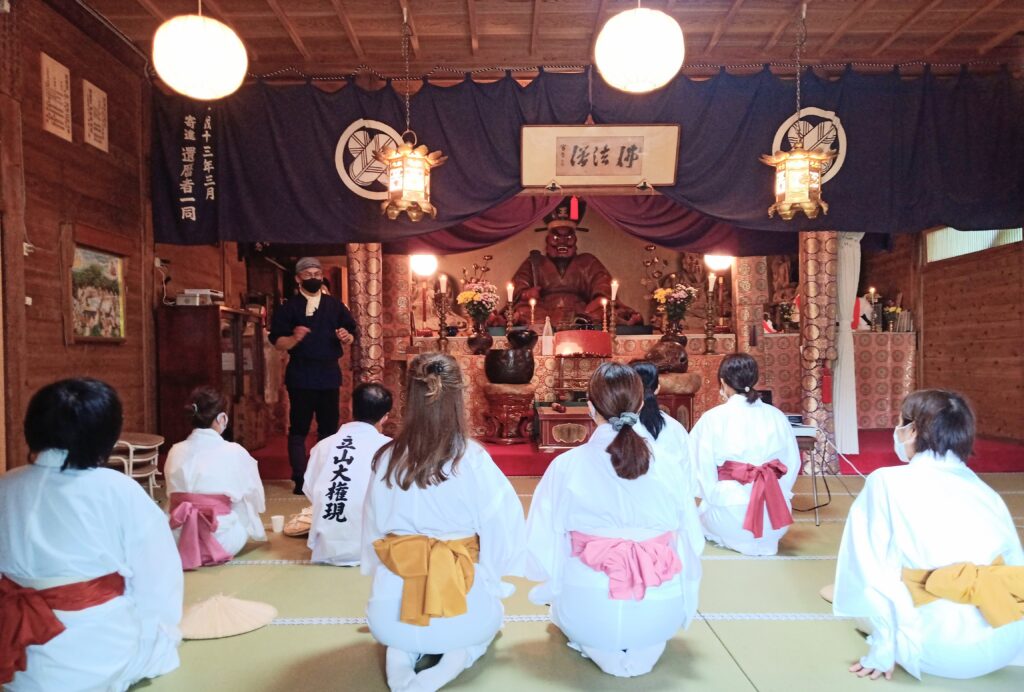 Next was the Enma-hall.
There was Enma-sama (as the king of the underworld.) in the middle, you can see him in the photo.
The village people called him [Red dad].
If you tell a lie, he will pull out your tongue!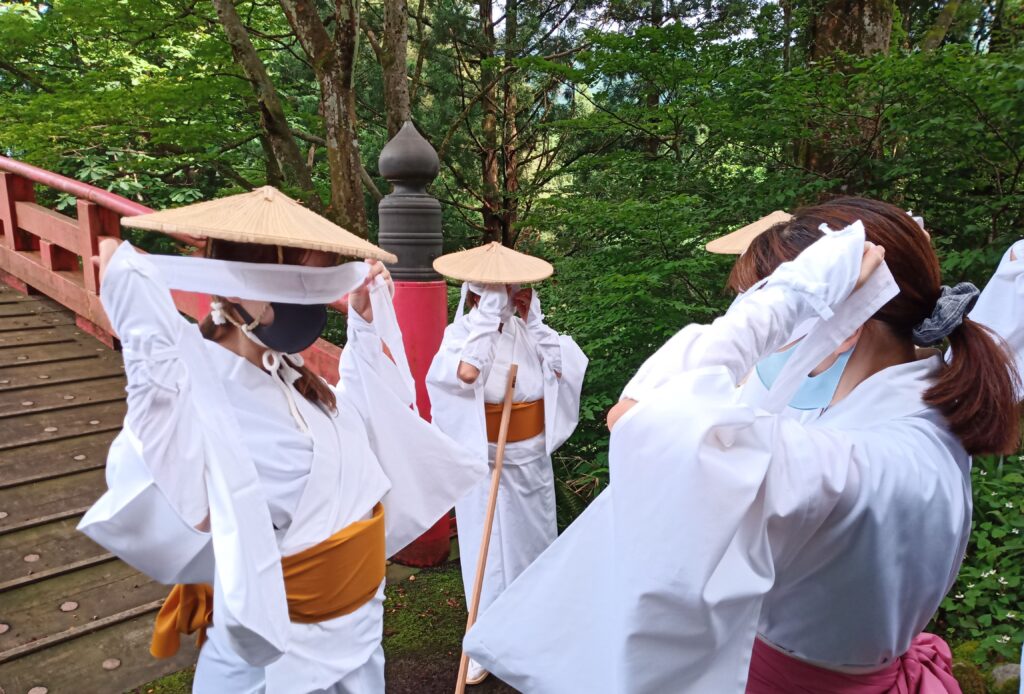 Finally, head to Nunohashi.
Blindfold with a white cloth. ..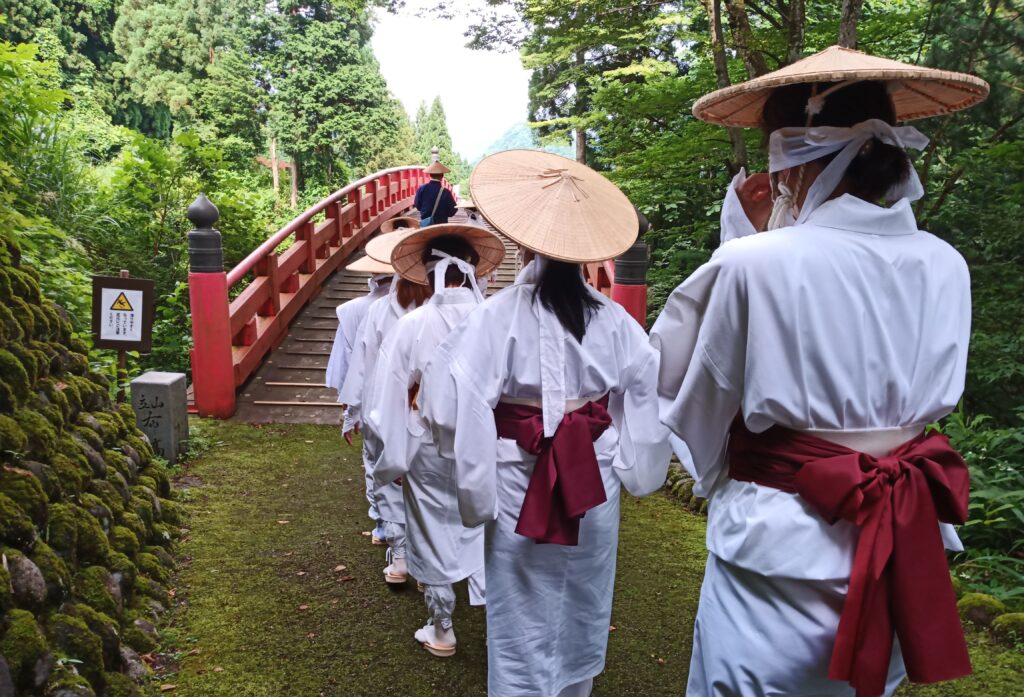 It's a pilgrim's ceremony that,
From this world to the other side as afterlife..
Our bad karma will reset when we across this bridge and come back to this side as this world again,
After that we will possible to go heaven, people believing it.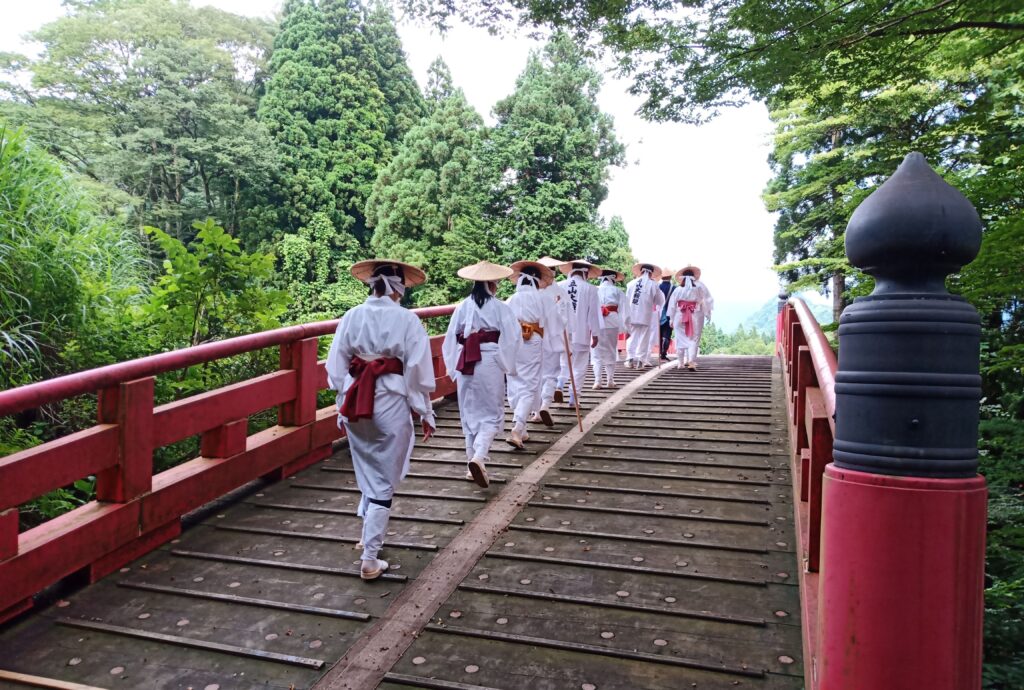 It's a good photo, this photo make me feel refreshed.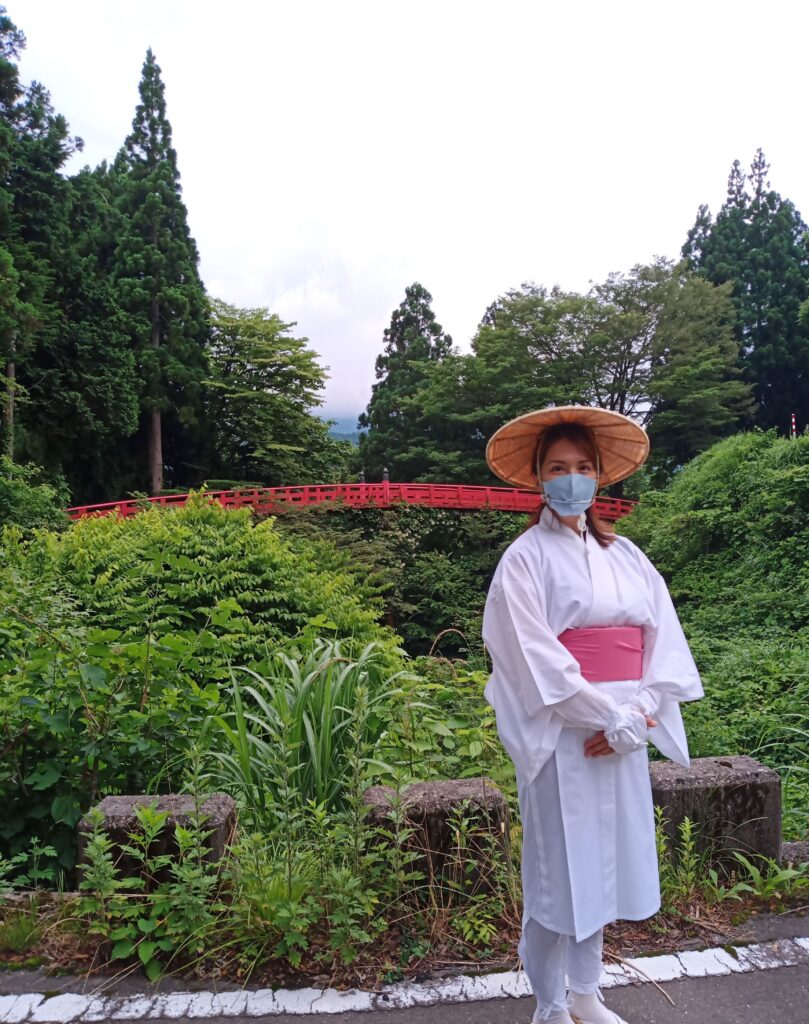 This Ashikuraji tour will hold again.
We look forward to you will join us next time.
↓ The guide Mr.Minoru took this photo, red brige with stars.
I asked him i wanted use for flyer because it beautiful.
They have this picture on the wall. Please go to se it.
Mandara Restaurant / Ashikuraji Furusato Exchange Center → Google Map